OUR SATURDAY @ 5:30PM MASS CAN BE VIEWED WEEKLY VIA LIVESTREAM
BY VISITING OUR YOUTUBE: PARISH LIVESTREAM HERE
e are a Roman Catholic community of believers in Jesus Christ in Lincoln Park and surrounding areas, located in the Diocese of Paterson, New Jersey. Our Bishop is Bishop Kevin J. Sweeney. Please feel free to visit the pages of our Parish site, learn about who we are as a community of faith and the services our parish provides. If you are thinking about moving to the Lincoln Park area, we cordially invite you to make St. Joseph's your parish.
MARCH 19, 2023 - 4th SUNDAY IN LENT
LIGHT IN THE LORD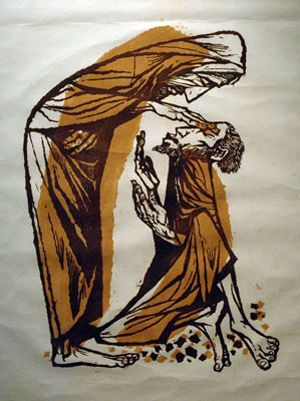 "You were once darkness, but now you are light in the Lord. Live as children of light..." These opening words from the letter to the Ephesians set the scene and focus of both today's readings: the conflict between light and darkness - between good and evil. But before getting too comfortable, we should also realize that this message is also a wake-up call. The struggle is far from over. As "children of Light" we still must be strong and vigilant to do what is "pleasing to the Lord," and to "produce every kind of goodness.".