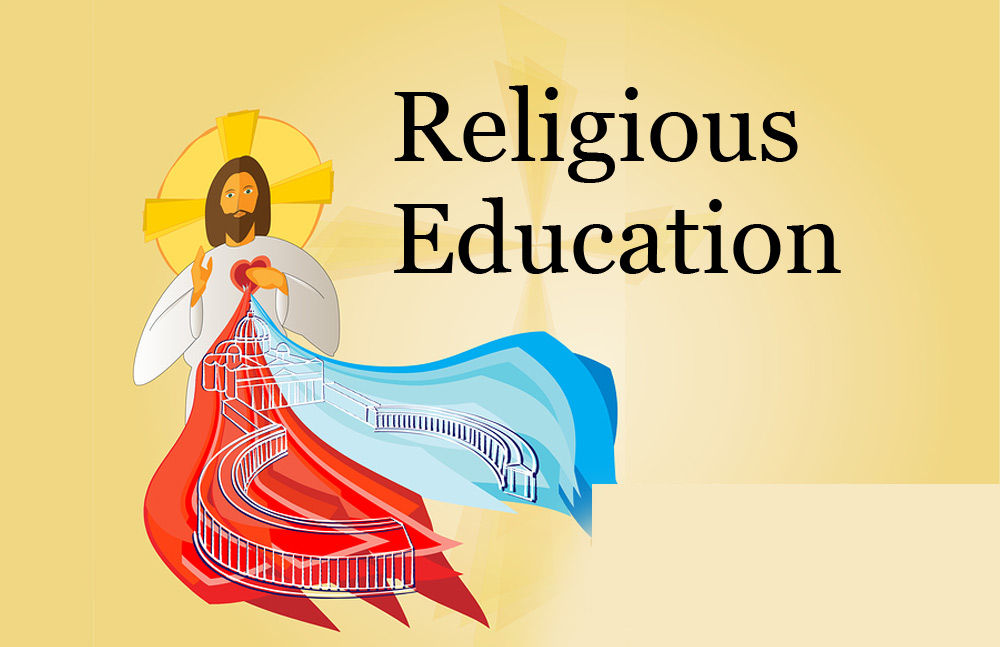 Participation in our religious education program is a vital part of the preparation for the celebration of sacraments and membership in a growing, learning community. Continuous participation always enhances these programs. Being a part of the worshipping community at the weekly celebration of the Eucharist, together with the faith community, is really the essence of religious experience and the foundation of our faith journey.
REGISTRATION
Registration for the Religious Education Program (CCD) takes place each summer; all children planning to return for instruction the following fall must RE-REGISTER each year. Forms are sent home via email in June to all children registered in the program. The following links will lead to the Letter and the 2023-2024 Registration Form
NEW REGISTRANTS
Please contact the Religious Education Office during the week at (973) 696-4411) for a Registration Form. The Religious Education Office is located in the LeBeau Center. There are also Registration Forms available on the website to be downloaded, as well as printed copies in the back of the church.
A Baptismal Certificate must accompany a new Registration Form. It is the policy of the parish that families must be registered with the parish to register for its Religious Education Program.
If you have not yet registered for the scholastic year (September-May), please contact the Parish Office as soon as possible at (973-696-4411 Monday – Friday 10:00 AM – 3:00 PM).
RCIA - Rite of Christian Initiation
RCIA is a Rite of the Catholic Church to initiate non-Catholics into the Catholic Christian community. Those Catholics who have not received Confirmation or Eucharist are also part of the RCIA process.
Individuals preparing for the sacrament gather periodically to deepen their own faith experience and to learn how the Christian community preaches and lives the Good News of Jesus Christ. Catechists, sponsors and members of the parish staff are all vital team participants.